You have our guarantee that
whatever your request, we will

do our best to meet your need.

Gabe's is well known for specialty items including imported meats and cheeses and over forty different kinds of Pastas.
Other imported items include:
Vinegars
Olive oils
Coffees
Sauces
Peppers
Rice from around the world.
Don't forget Gabe's has a large selection of micro-brews and gourmet wines. We specialize in specialty items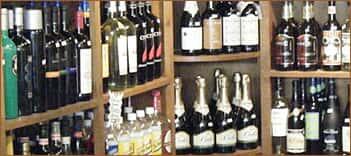 Take one look at our well stocked deli and meat case and you'll see what sets Gabe's apart!
Special Feature
Gabe's Hors d'oeuvre Menu Not everyone knows about this great selection, but we can't keep it a secret any longer.
Meatballs in tomato sauce
Bite size sausage & peppers
Bite size ribs
Prosciutto wrapped in cantaloupe
Bacon wrapped water chestnuts
Chicken wings
Chicken tenders
Stuffed Mushrooms
Sauerkraut balls
Mini egg rolls
Mini quiche
Fresh shrimp
Fresh poached salmon on Mirror
Chicken Salad
Vegetable Trays
Cheese & Crackers
Fresh Fruit Trays (in season)
Gabe's Also Does Catering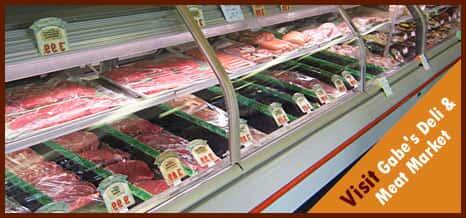 Where Everything is DELI-ICIOUS
No event too large or too small.
Everything from large sit down to buffets to specialty trays.
Talk to us about how we can help your next gathering be the talk-of-the-town.